Language and power. Copy editors as agents in the field of language standardization
Keywords:
Power, Foucault, Bourdieu, Language standardization, Copy editor's role, Copy editing
Abstract
This paper aims to investigate how power relationships operate in the language standardization field. To do this, a theoretical framework based on Michael Foucault's and Pierre Bourdieu's theories of power is applied to determine what power relationships are evident in the works on standardization abroad (as opposed to Lithuania) and the same framework is used to analyze qualitative interviews with Lithuanian copy editors in order to find out what position they occupy in the Lithuanian field of language standardization. It appears that whereas both higher education in general and specific linguistic expertise are required to gain power in the language standardization fields of the English-speaking countries, in Lithuania it is specifically the linguistic education and belonging to the state language committee that gives access to the power to generate knowledge and thus standardize language.
Downloads
Download data is not yet available.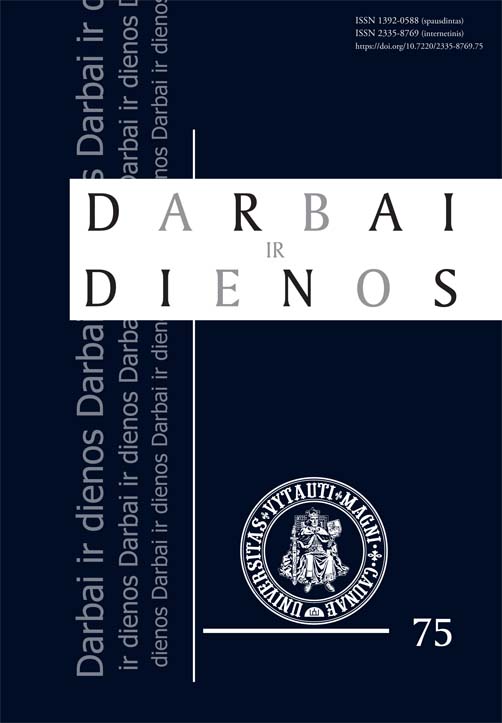 Downloads
How to Cite
Jankauskaitė, E. (2021). Language and power. Copy editors as agents in the field of language standardization. Deeds and Days, 75, 47–62. https://doi.org/10.7220/2335-8769.75.2