"All Together, Young Friends!" What spurred the philomath society to get organized?
Keywords:
Philomaths; 19th century; Organization; Motivation
Abstract
This is the question that the article tries to answer, taking us back to the University of Vilnius in the second and third decades of the 19th century. Hermetically reading the Philomath Society archives the author attempts to trace chronologically the changing contours of the way students conceived of themselves both individually as well as of their relations to each other and to those outside the Philomaths' circle.
Downloads
Download data is not yet available.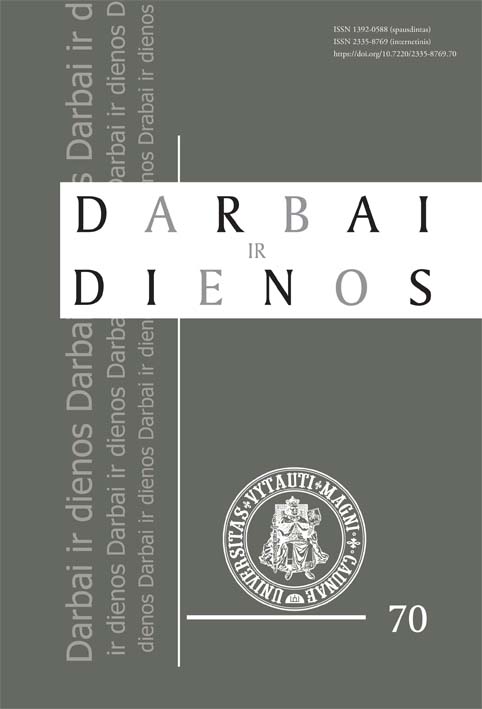 How to Cite
Boguševičius, D. (2019). "All Together, Young Friends!" What spurred the philomath society to get organized?. Deeds and Days, (70), 157-178. https://doi.org/10.7220/2335-8769.70.9