Contolled irony in Kierkegaard's thought: aspects of outwardness and inwardness
Keywords:
Kierkegaard, Irony, Socrates, Communication, Therapy
Abstract
Søren Kierkegaard, alongside Socrates, is correctly considered one of the most famous practitioners of irony in the history of Western literature. However, in contrast to Socrates, Kierkegaard used irony not only as a practice of philosophy, but also developed a theory of irony, which showed how irony can play a positive role in ethics and individual formation. The article discusses Kierkegaard's concept of controlled irony and modes of applying it in communication and existence.
Downloads
Download data is not yet available.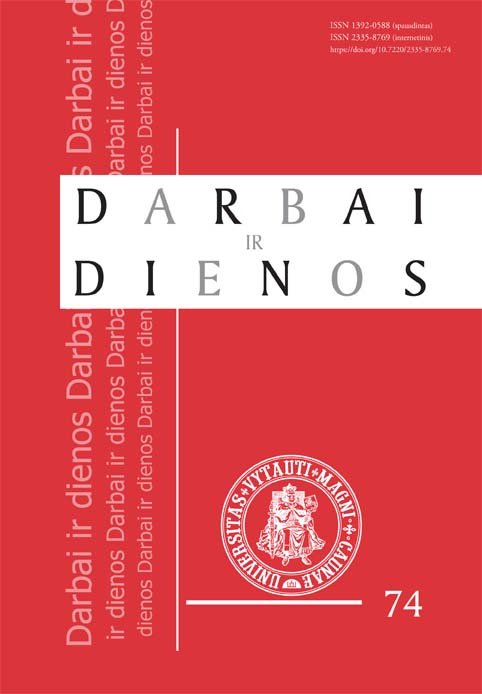 Downloads
How to Cite
Bachmetjevas, V. (2021). Contolled irony in Kierkegaard's thought: aspects of outwardness and inwardness . Deeds and Days, (74), 35–52. https://doi.org/10.7220/2335-8769.74.2