The Issue of Lithuania's Debt to the United States in the 20th Century's Fourth Decade
Keywords:
Lithuania, USA, war debt, interest, Washington, Hungary, Povilas Žadeikis, Franklin D. Roosevelt, Alfred Bilmanis, Juozas Urbšys
Abstract
Abstract. This article examines the issue of Lithuania's debt to the United States during the years 1934–1940, a debt period that has not yet been thoroughly analyzed by historians. Unlike the previous period, during this time, the Lithuanian government acknowledged the debt but, like other countries, did not make any payments towards the principal or interest until the outbreak of World War II and Soviet occupation. Similarly to Nazi Germany's refusal to pay reparations to France, Great Britain, Italy, and other countries for the consequences of World War I, these mentioned states concurrently failed to fulfill their financial obligations to the United States. The Lithuanian government pursued a policy of non-payment, taking into account the position of major debtor nations, citing Lithuania's economic difficulties, the loss of the Klaipėda Region, and the restoration of the Vilnius Region, among other factors. The Lithuanian authorities proceeded cautiously, valuing relations with the United States and hesitating for a long time to propose a new, favorable agreement on the debt issue to the Americans. Unlike the heads of Lithuania's foreign affairs and finance ministries, Lithuanian envoy Povilas Žadeikis advocated debt reduction and repayment. He recognized the sensitive view of the debt issue held by American society and some segments of the Lithuanian diaspora,
as well as the negative perception of debt non-payment by the U.S. Congress. The envoy justified his position by emphasizing the potential need for significant future moral and material support from the United States. Ultimately, the debt was not repaid, as the outbreak of World War II and its consequences relegated the debt issue to a secondary concern for the United States.
Downloads
Download data is not yet available.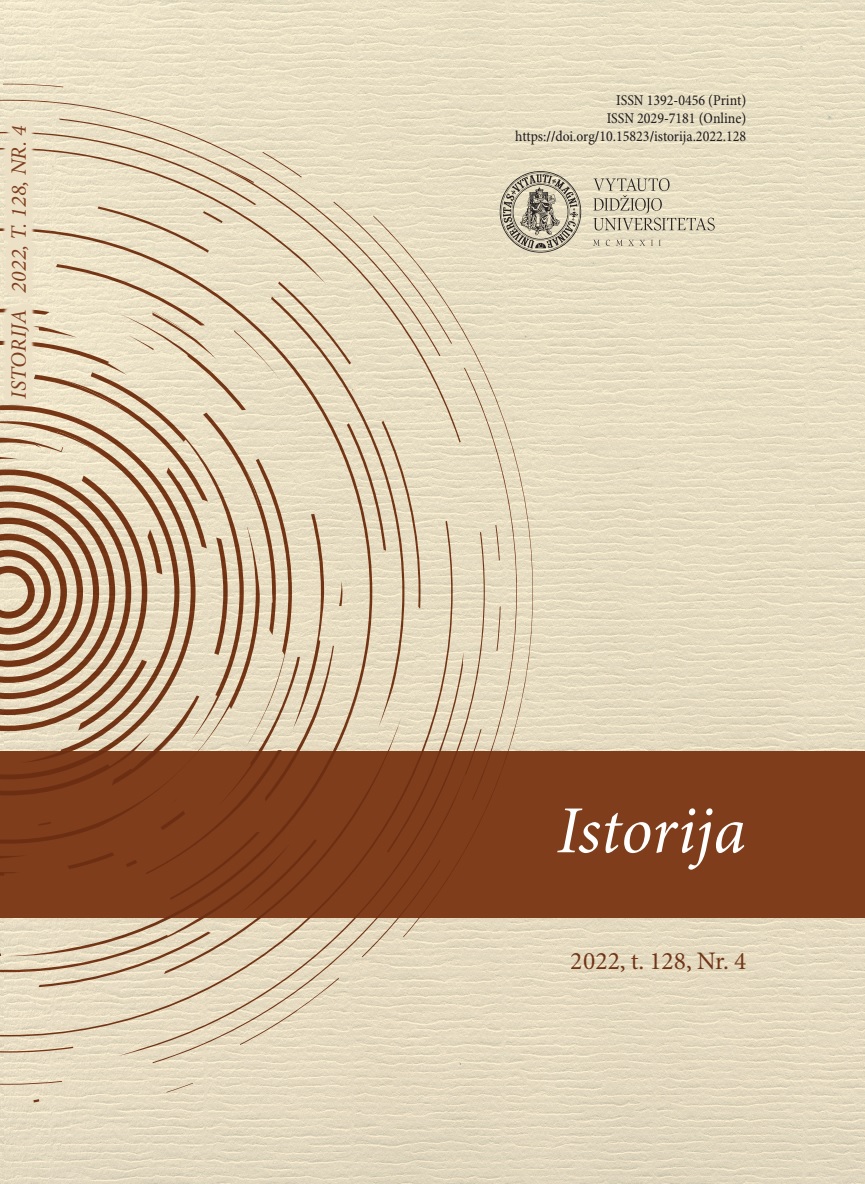 Downloads
How to Cite
[1]
Skirius, J. 2023. The Issue of Lithuania's Debt to the United States in the 20th Century's Fourth Decade. History. 128, 4 (Aug. 2023), 55–78. DOI:https://doi.org/10.15823/istorija.2022.128.3.
License
Copyright (c) 2023 History
This work is licensed under a Creative Commons Attribution-ShareAlike 4.0 International License.