Samogitian-Curonian Military Defensive Bridgehead: Experiences of the First Half of the 20th Century
Keywords:
Lithuanian military, bridgehead, first world war, second world war, Courland pocket, Klaipėda, military planning, war history
Abstract
Abstract. The article analyses the cases of military actions in the territory of Western Lithuania and Latvia from 1915 to 1945. At the same time, attention is paid to the operational plans of the Lithuanian and Latvian military forces in the second half of the 1930s. Using this method of analysis, based on military history research, an alternative defence concept for small countries whose defence depends on allies not only with ground capabilities but also with naval military capabilities and capabilities to conduct air operations, is disclosed. The strategic directions in which armies invade and retreat in the Eastern Baltic region in the first half of the twentieth century are essentially the same. Only changing technologies, capability of mobility and firepower, and growing/increasing opportunities have affected the pace and geography of military action. In 1915, the Russian army did not concentrate its forces in Courland, and through it the German army saw the possibility of manoeuvring in the northern wing. This helped to defeat the enemy on the Venta-Dubysa river line and take advantage of the success and maintain the initiative to occupy the entire territory of Lithuania by the autumn and reach the left bank of the Daugava. These operations influenced the military planning of interwar Lithuania and Latvia. In 1941, the German forces invaded to the east in the same direction as in 1915, the only difference being that the enemy failed to stop them in Samogitia and Courland, although there was some stopping at Raseiniai near Dubysa. In 1944, the Red Army (RA) broke into the Baltic Sea near Palanga – which is what it failed to do in 1919 – forming the Courland pocket, a bridgehead in which German forces, defending the sea with a sea connection to Germany, were cut off for seven months, from 10 October to 9 May 1945. The Curonian Boiler/bridgehead forces surrendered only after the German capitulation. Klaipėda was defended by the German military for more than 3 months: from October 10, 1944 to January 28, 1945, when there was a threat that the land route through the Curonian Spit would be interrupted; they abandoned the city and left it to the Red Army without a battle.
Downloads
Download data is not yet available.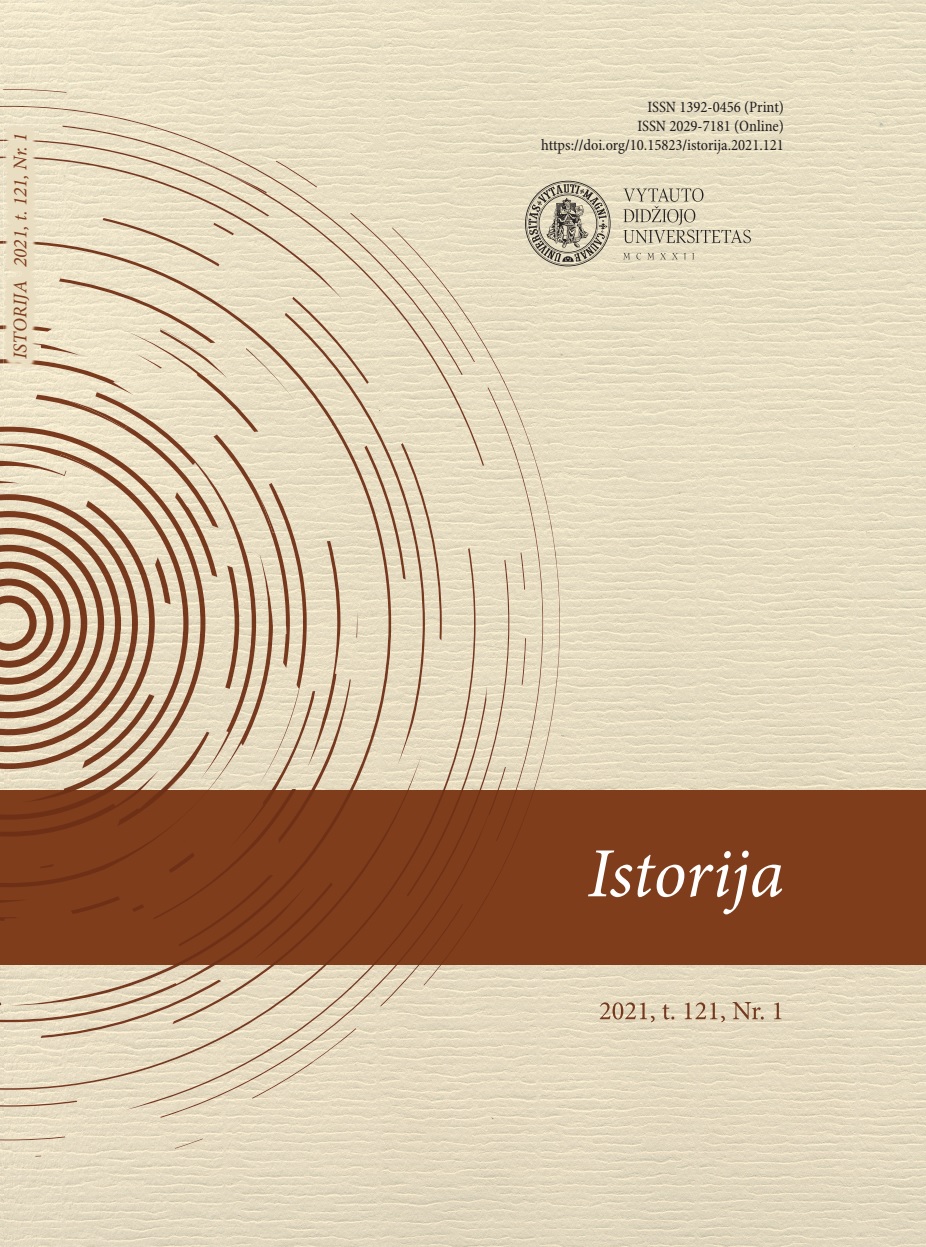 Downloads
How to Cite
[1]
Jokubauskas, V., Ignatavičius, N. and Tamkvaitis, T. 2021. Samogitian-Curonian Military Defensive Bridgehead: Experiences of the First Half of the 20th Century. History. 121, 1 (Jul. 2021), 94–142.
License
Copyright (c) 2021 History
This work is licensed under a Creative Commons Attribution-ShareAlike 4.0 International License.