Researcher in Childhood Research: Attitudes, Beliefs, Their Manifestation and Change
Daiva Malinauskienė

Šiauliai University, Lithuania

Audronė Juodaitytė

Šiauliai University, Lithuania
Keywords:
childhood research, researcher's attitudes, beliefs
Abstract
Modern childhood research is more and more positioned towards the child, his/her abilities to perceive himself/herself and the world. In this case, the child becomes the subject of the research who has his/her own "voice". It is characteristic of the research when it is conducted in the interaction of childhood sociology and historical and cultural psychology. In such research, the introduction of the adult filter becomes especially complicated, because they are children, not adults, who represent their own world of childhood. It is attempted to start the research from the analysis of a particular child and his/her situation of being in the present. Thus the child's changed status and his/her new social roles are acknowledged. Researchers think that children have their opinion on all the issues of life: educational, cultural, political, economical ones, etc. Involving children in the research, it is suggested that they need to be interviewed individually and information need to be collected, focusing on the fact that the information might be important not only to children but also to adults. Information also helps the researcher himself/herself better understand the modern world of childhood and the child. Adults are only involved in the research when it is attempted to find out the links by which they are related to children and the role they perform in their life.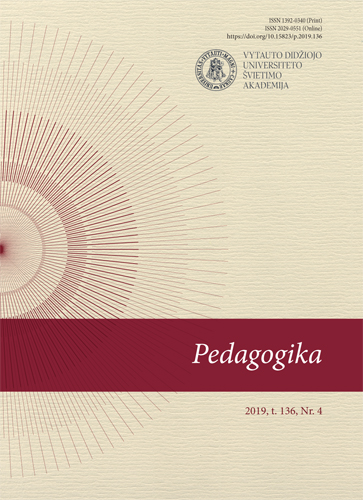 How to Cite
Malinauskienė, D., & Juodaitytė, A. (2019). Researcher in Childhood Research: Attitudes, Beliefs, Their Manifestation and Change. Pedagogika, 136(4), 5-16. https://doi.org/10.15823/p.2019.136.1
Copyright (c) 2019 Authors
This work is licensed under a Creative Commons Attribution 4.0 International License.