Aspects of intercultural competence: the significance of non-verbal communication in the learning process
Lina Nikitinaitė

Mykolas Romeris University
Keywords:
Non-verbal communication; Body language; Learning process; Intercultural competence
Abstract
Learning is quite difficult process for learners but no less difficult for process organizers. During all ages attention was paying just to words said for people who are willing to learn, but nobody paid attention how words is said. In this article all attention is for non-verbal communication, which is giving 93% information in all life situations the same as in learning process and is attendant of verbal communication, which gives 7% information. The research which was done showed that non-verbal communication is very important for students in learning process. More than 80% of respondents said that non-verbal communication is important. In that case non-verbal communication has much bigger impact in behaving process the same as and in learning process. Just very small percent of respondents pointed that they prefer distance learning, which has a lack of non-verbal communication. More over, the biggest amount of respondents said that more information they are giving from the body language than from lips. All in all, it should be paid attention to non-verbal communication not only to verbal communication to make learning process more successful.
Downloads
Download data is not yet available.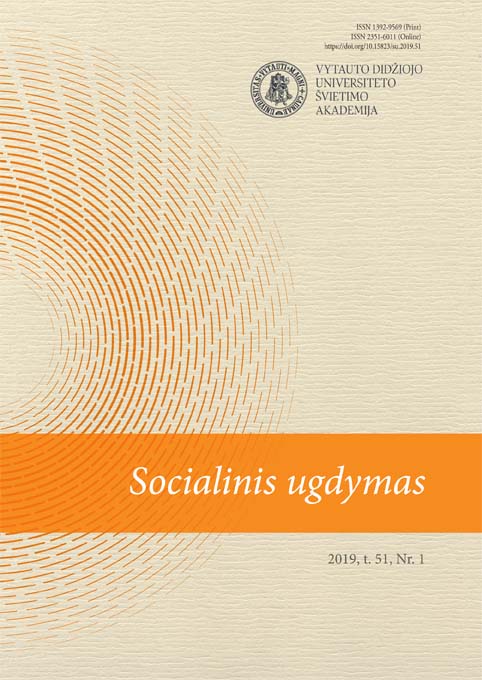 How to Cite
Nikitinaitė, L. (2020). Aspects of intercultural competence: the significance of non-verbal communication in the learning process. Social Education, 51(1), 76-82. https://doi.org/10.15823/su.2019.51.6
Section
PART II. INTERFACES BETWEEN POSITIVE SOCIALIZATION AND SOCIAL INTEGRATION
Copyright (c) 2020 Social Education
This work is licensed under a Creative Commons Attribution-ShareAlike 4.0 International License.