Bibliometric profile of scientific studies on pedagogocal content knowledge
Mustafa Doğru

Akdeniz University, Faculty of Education, Math and Science Education Institute, Science Education Department, Antalya, Turkey

Melahat Çelik

Akdeniz University, Faculty of Education, Math and Science Education Institute, Science Education Department, Post Graduate Student, Antalya, Turkey

Ceren Satar

Akdeniz University, Faculty of Education, Math and Science Education Institute, Science Education Department, Post Graduate Student, Antalya, Turkey
Keywords:
Pedagogical Content Knowledge; Teacher Education; Bibliometri
Abstract
The purpose of this study is to conduct the bibliometric analysis of 2,092 studies on pedagogical content knowledge, published in the period of 1970-2019 (until 27 March 2019) and to reveal the clues about scientific communication and the general picture in the last 50 years. In this study, bibliometric analysis method was used. All studies obtained as a result of the scanning about pedagogical content knowledge in the Web of Science database were analyzed bibliometrically. The survey data consists of 2,092 studies published on pedagogical content knowledge between 1970 and 2019, revealed by scanning Web of Science database. 2,092 studies obtained through the scanning of Web of Science Core Collection database under "Pedagogical Content Knowledge" title were analyzed according to publication year, publication type, publication language, title, author name, authors' country, keywords and references.
Social network analysis was used to identify the collaborations between countries that published joint studies on pedagogical content knowledge, to determine the co-citation network of the journal-author-publication and the concept-subject trends. CiteSpace application has been used in social network analysis. The data obtained from 2,092 studies were analyzed through this application.
In this research, bibliometric properties of 2,092 studies on Pedagogical Content Knowledge, indexed in Web of Science between 1970 and 1919 were analyzed, first of all it was found that the most publications were made in 2016-2019. In addition, it was understood that the studies were mainly in the form of articles and proceedings paper and carried out in English. Regarding country collaborations, it is seen that the USA is a pioneer in providing scientific communication in the field and plays a key role. As a result of the word analysis, it was concluded that the most commonly used concepts were Pedagogical Content Knowledge and education. The most studied subjects in the field were technological Pedagogical Content Knowledge and learning progress.
Downloads
Download data is not yet available.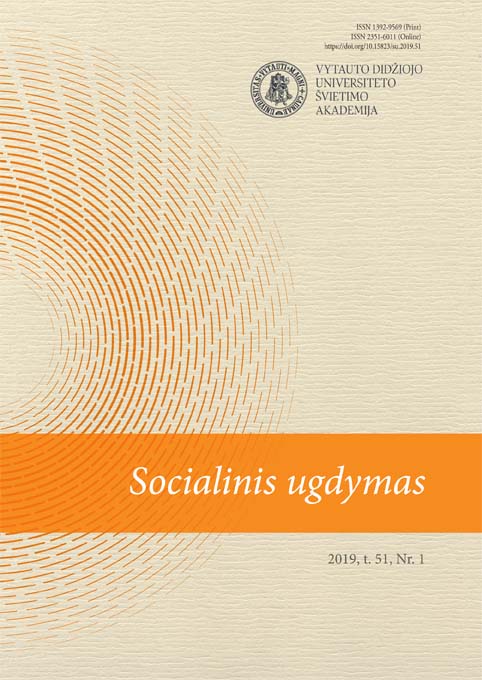 How to Cite
Doğru, M., Çelik, M., & Satar, C. (2020). Bibliometric profile of scientific studies on pedagogocal content knowledge. Social Education, 51(1), 6-23. https://doi.org/10.15823/su.2019.51.1
Section
PART I. CHANGES IN COMPETENCES IN THE CONTEXT OF SMART EDUCATION
Copyright (c) 2020 Social Education
This work is licensed under a Creative Commons Attribution-ShareAlike 4.0 International License.