The Baltic youth march to the United Nations of November 13th, 1965
Keywords:
Baltic youth march;Political campaign;United Nations;Diaspora;BATUN
Abstract
During the Soviet occupation, Lithuanians living abroad represented Lithuania in the West, concentrating on the so-called Freedom Case of Lithuania. Efforts through various political diplomatic actions were made to constantly remind the world of the occupation of Lithuania and other Baltic countries and the aspirations for the independence of these nations. One of the largest political campaigns organized by young people of that time was "the march to the United Nations" which took place in New York in November 13th, 1965, gaining widespread public support and strengthening the bond and cooperation of the young generation of the three Baltic nations (Lithuanian-Latvian-Estonian). During this political campaign, the West was reminded of the issue of the Baltic nations, thus information reached not only US but also politicians from other countries and other members of the United Nations. The youth march continued in 1966, when a joint organisation of Lithuanians, Latvians and Estonians "Baltic Appeal to the United Nations" (BATUN) was established.
Downloads
Download data is not yet available.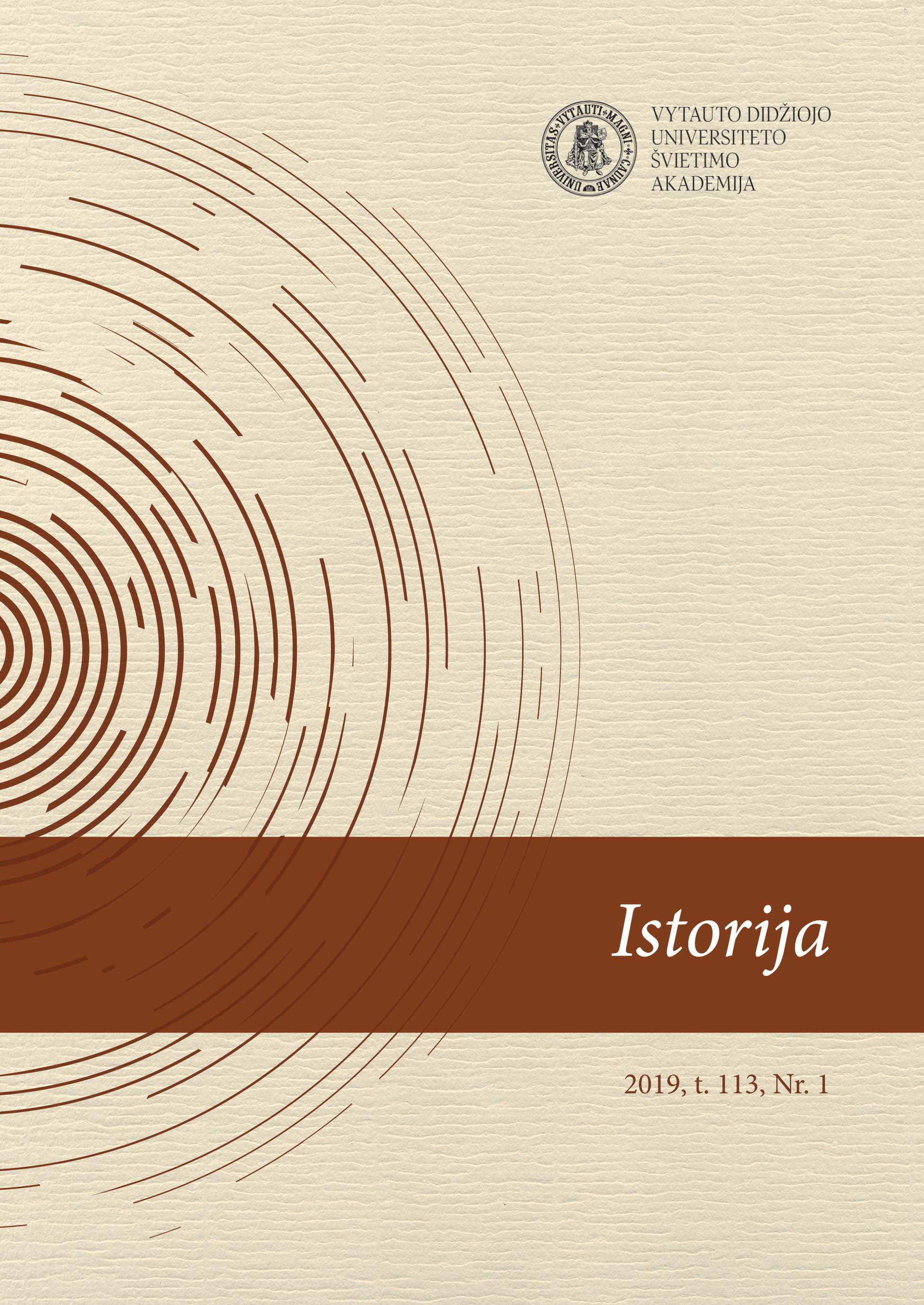 Downloads
How to Cite
[1]
Dapkutė, D. 2020. The Baltic youth march to the United Nations of November 13th, 1965. History. 113, 1 (Jan. 2020), 66–89. DOI:https://doi.org/10.15823/istorija.2019.113.3.