Military history in interwar Lithuania and two societies of Military Sciences (1921–1933)
Vytautas Jokubauskas

Klaipėda University, Institute of Baltic Region History and Archaeolog
Keywords:
Lithuanian army, military history, military sciences, history of science, Society of the Founders of Military Sciences, Society of Military Sciences
Abstract
The article presents the activities of the History Section of the Society of Military Sciences by also looking back at the predecessor of this organization – short-lived Society of the Founders of Military Sciences and some fragmentary information about its functioning. It addresses the activities of the individuals who initiated the research in military history during the interwar period under the umbrella of the society. The persons who took an active part in the (Military) History Section are identified; their academic interests as well as potential research fields and achievements are discussed in the article. At the same time, the article reveals the stagnation of the activities of the Society of Military Sciences and also its History Section about five years after its establishment and the eventual similar period of vegetation when the organization practically ceased to function and was incorporated into the Lithuanian Officers' Club.
Downloads
Download data is not yet available.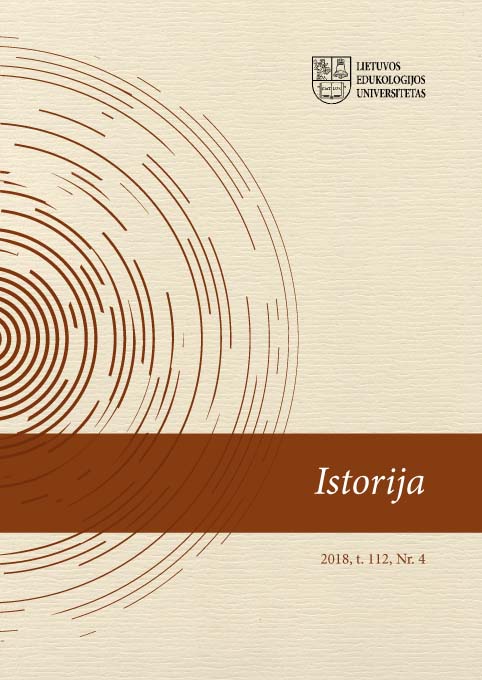 How to Cite
[1]
Jokubauskas, V. 2019. Military history in interwar Lithuania and two societies of Military Sciences (1921–1933). History. 112, 4 (Oct. 2019), 33-66. DOI:https://doi.org/10.15823/istorija.2018.21.
Copyright (c) 2019 History
This work is licensed under a Creative Commons Attribution-ShareAlike 4.0 International License.