Transformation of the Dusetai Manor in the 16th–19th Centuries
Keywords:
Dusetos, Padustėlis, patrimony, Leni, privilege, confiscation
Abstract
Abstract. The article reconstructs the change of owners and boundaries of the extinct Dusetai manor (now Zarasai district) over a long historical period. It was established that the manor began to take shape when Žygimantas Senasis (Sigismund the Old) in 1508 granted the privilege of a manor in Užpaliai borough to Jonas Radvila Barzdočius (Jan Radziwiłł Brodaty). During the 16th–19th centuries, due to various reasons (mortgage of the estate to creditors, its enlargement by transfer to one heir, lack of male-line descendants, transfer to relatives, expropriation of the estate to the state treasury), the Dusetai estate passed from hand to hand. Its last owner before the final confiscation of the estate (in 1847) was Apolinara Žabaitė-Pliaterienė (Apolinara z Żabów Platerowa). It was established that in the historiography, the owners of the ancestral Dusetai manor are not distinguished from the owners of the nearby Lenian Padustalis manor. The article separately examines the history of this manor until the time when the Dusetai and Padustėlis manors were acquired in 1686 and 1687. Jan Andrzej Plater, the elder of Dinaburg (Daugpils) and Livonia, bought it, and his grandson in the 18th century on the 6th decade proved the right of the Pliater's to the Leni estate. Both estates were in the 19th century on the 5th decade was taken over by the Kaunas Governorate Chamber of
State Wealth, which formed the Dusetai Farm and separate economic units from the manor, which they rented to various individuals.

Downloads
Download data is not yet available.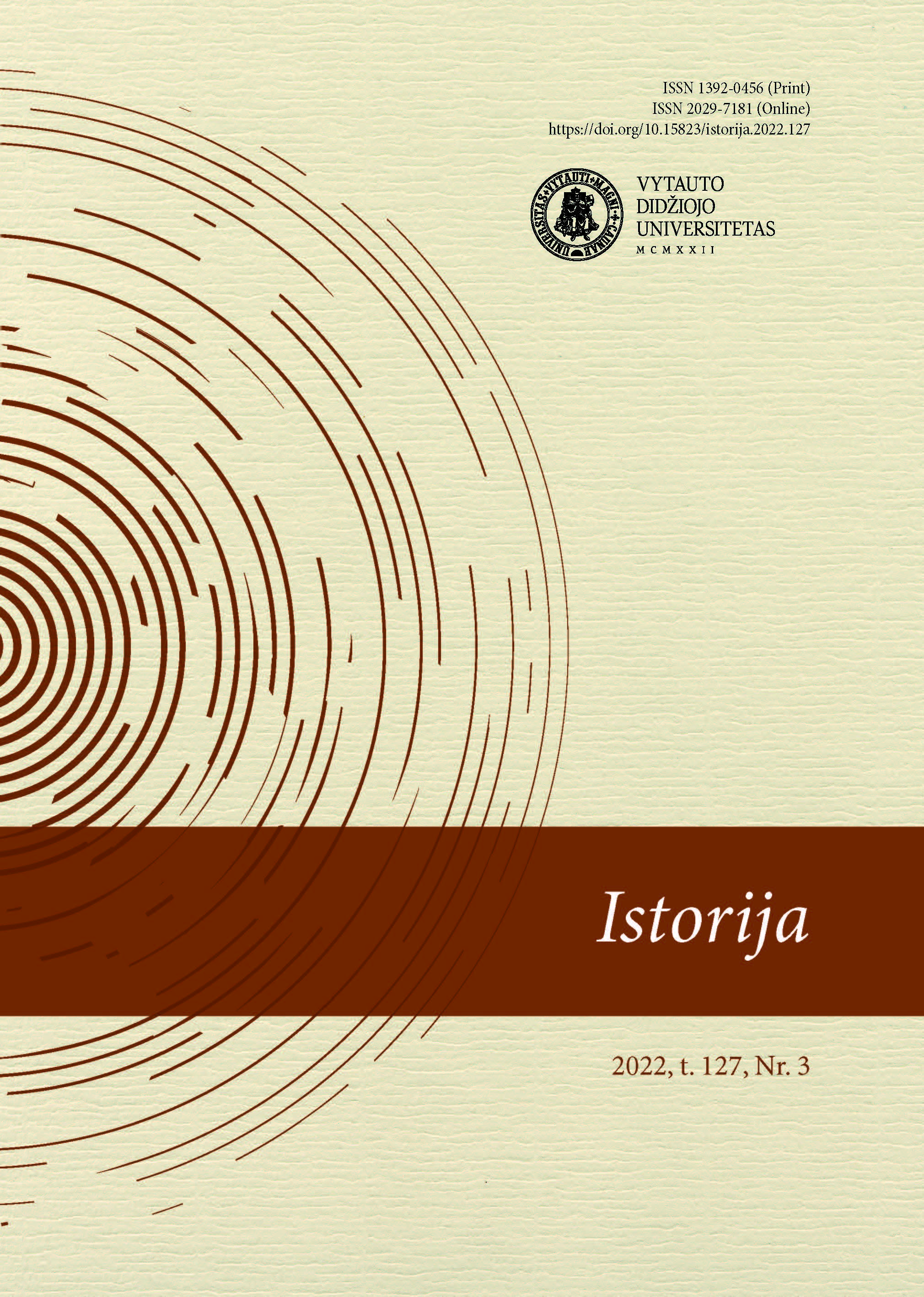 Downloads
How to Cite
[1]
Bairašauskaitė, T. 2023. Transformation of the Dusetai Manor in the 16th–19th Centuries. History. 127, 3 (May 2023), 5–26. DOI:https://doi.org/10.15823/istorija.2022.127.1.
License
Copyright (c) 2023 History
This work is licensed under a Creative Commons Attribution-ShareAlike 4.0 International License.