VLIK, donation for the development of LDT and the Institute of International Relations
Keywords:
Institute of International Relations, diplomats, VLIK, donation
Abstract
Abstract. Thirty years ago, in 1992, the Supreme Committee for the Liberation of Lithuania (VLIK) announced that it had ceased its activities. This testified that this Lithuanian organization operating in the West had achieved its main goal – Lithuania's liberation. It formed in 1943 in the Nazi-occupied land, when the idea of restoring an independent state began to be expressed. A year later, the organization, which had grown from anti-national to anti-Soviet, resumed its activities in Western Europe, and a decade later moved across the Atlantic, and for a long time it was burdened with the liberation of the Homeland. Fulfilling its promises, VLIK initially sought to form a Lithuanian government in the diaspora, then reconciled itself to the status of a political factor and became the leader of Lithuania's liberation in the West. At the same time, the organization laid the ideological foundations for the Lithuanian diaspora and outlined the future perspective of Lithuania. At the end of its mission, VLIK became a significant donor in establishing the Institute of International Relations in Vilnius. The publication introduces the document certifying the latter fact – the statement of VU and VLIK and the protocol of the agreement.

Downloads
Download data is not yet available.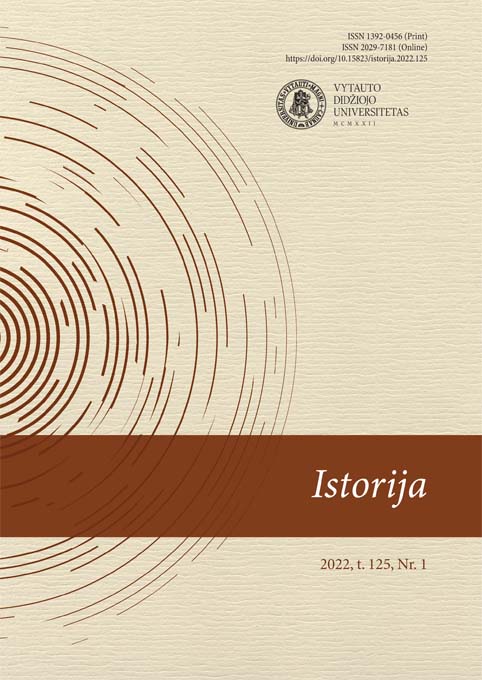 Downloads
How to Cite
[1]
Banionis, J. 2022. VLIK, donation for the development of LDT and the Institute of International Relations. History. 125, 1 (Oct. 2022), 115–122. DOI:https://doi.org/10.15823/istorija.2022.125.5.
Section
Publication of scientific sources
License
Copyright (c) 2022 History
This work is licensed under a Creative Commons Attribution-ShareAlike 4.0 International License.