The Lithuania–USA Convention on Consular Relations of 1930–1940
Keywords:
Lithuania, United States of America, consular agreement, consuls, Bronius K. Balutis, Mikas Bagdonas, Povilas Žadeikis, Department of State
Abstract
Abstract. In the first decade of the Republic of Lithuania, trade with the United States of America was not favorable. A temporary trade agreement was signed in 1925 without a consular section. This partially hampered the activities of Lithuanian consuls in the United States, as they were lacking some privileges. Consuls, especially Povilas Žadeikis, constantly raised the idea of the need for a consular agreement. The ambassador, Bronius K. Balutis, spoke
about the need to have a permanent trade and consular agreement, but the government of Kaunas felt there was no rush. The idea of a consular agreement was strongly reinforced only after Žadeikis became the ambassador of Lithuania to Washington. The ambassador urged the government of the Republic of Lithuania to conclude and sign the agreement. However, it was not until 1940 that the text of the consular agreement was finally agreed upon, signed in Washington, and ratified by US Congress. Unfortunately, the Soviet occupation of Lithuania in 1940 prevented the ratification of the consular agreement in the Seimas of the Republic of Lithuania, and exchange of said documents became impossible. The agreement was forgotten.
Downloads
Download data is not yet available.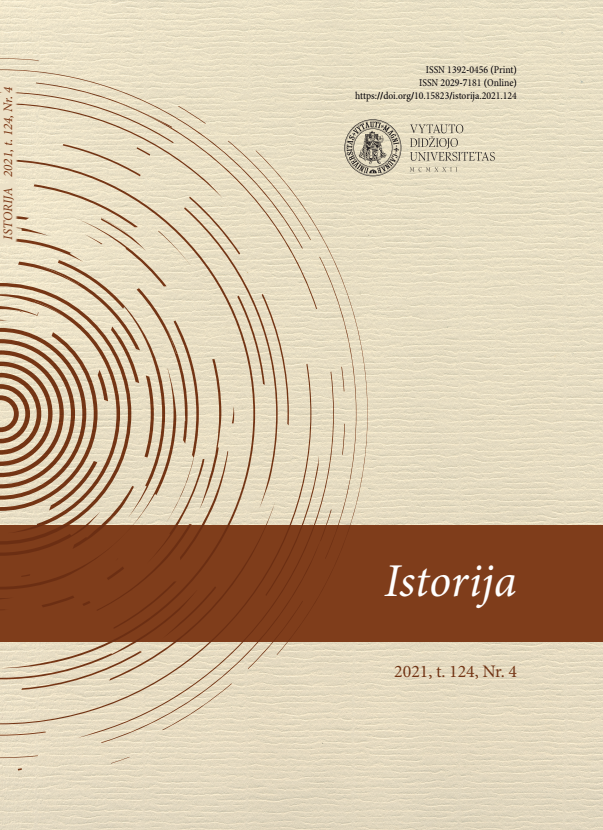 Downloads
How to Cite
[1]
Skirius, J. 2022. The Lithuania–USA Convention on Consular Relations of 1930–1940. History. 124, 4 (May 2022). DOI:https://doi.org/10.15823/istorija.2021.124.4.
License
Copyright (c) 2022 History
This work is licensed under a Creative Commons Attribution-ShareAlike 4.0 International License.