Tendencies of Waiting for War in Lithuania in 1945–1953
Keywords:
World War II, partisans, press, radio, memories, Soviet security, Cold war
Abstract
Abstract. The article comprehensively analyses the tendencies of waiting for war in Lithuania in 1945–1953, showing the influence of the experience of waiting for war in 1940–1944 on later time based on specific examples. The reflections of the expectation of war and the alleged promises of Lithuanian emigrants in the memories of witnesses – which did not always coincide with the realities of the past – are examined. The article focuses on the moods and actions of Lithuanian partisans directly related to these tendencies, because it was one of the most topical issues for the anti-Soviet fighters. The article examines the possible sources (press, radio, rumours) on the basis of which the war between East and West was predicted. The influence of German, US and
British factors on forecasts is considered. It identifies events that may have fuelled the anticipation of military conflict and stormed people's imaginations, showing what actions the population was led to. Based on archival and published sources, the importance of the mood of waiting for war for the activities of Lithuanian partisans and the attitude of the population is determined. The frustrations of the Lithuanian population about the non-commencement of the war and the unfulfilled forecasts are also examined.
Downloads
Download data is not yet available.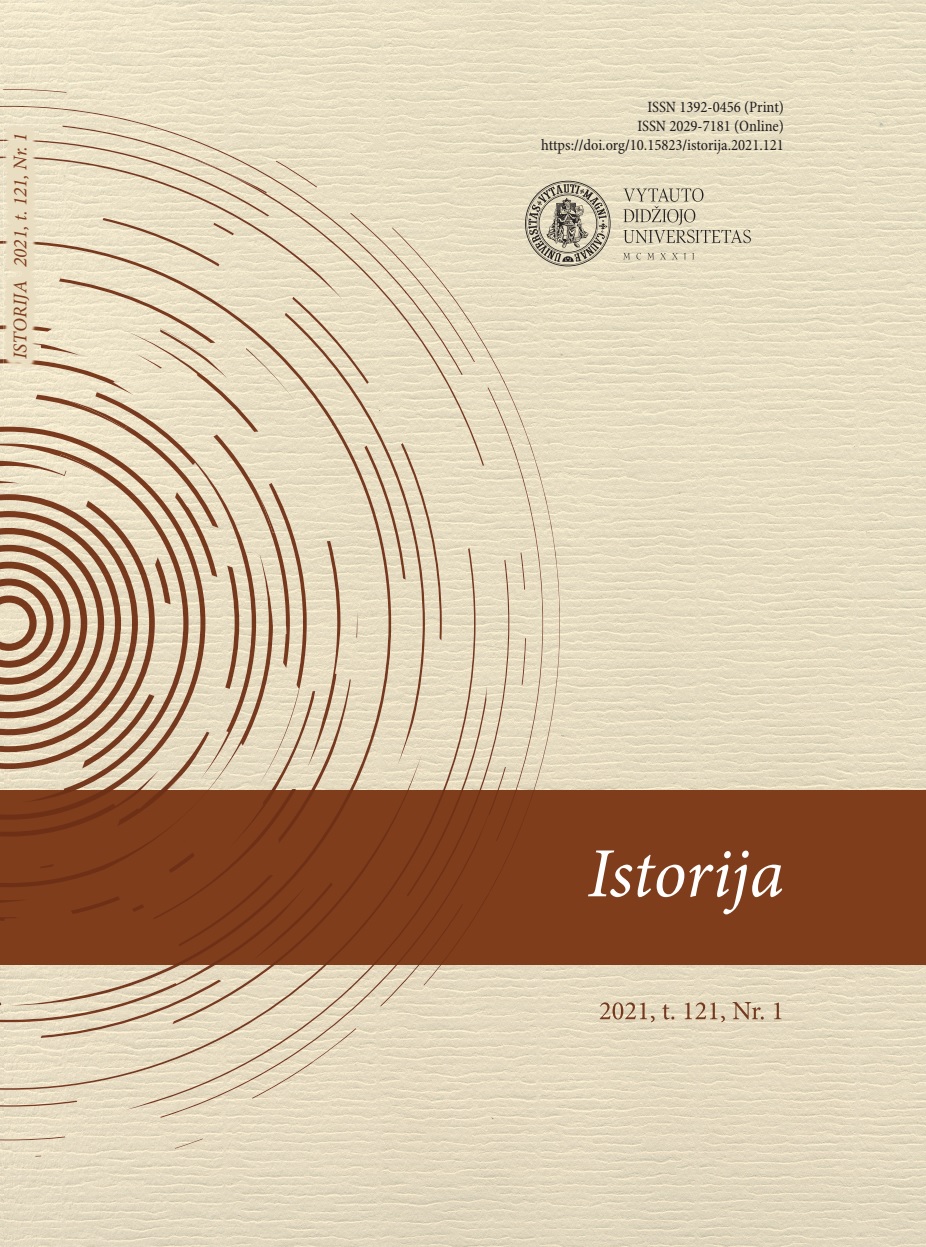 Downloads
How to Cite
[1]
Juodis, D. 2021. Tendencies of Waiting for War in Lithuania in 1945–1953. History. 121, 1 (Jul. 2021), 143–191.
License
Copyright (c) 2021 History
This work is licensed under a Creative Commons Attribution-ShareAlike 4.0 International License.