Sexual Harassment and Violence Against Women in the Workplace in 1920s–1930s Lithuania
Ugnė Marija Andrijauskaitė

Vytautas Magnus University
Keywords:
sexual harassment, violence, gender-based violence, labour movement, work, Interwar Lithuania
Abstract
Abstract. Tis article discusses violence against women at work in 1930s Lithuania. Critical analysis and interpretation of primary historical sources (archival documents and workers' press) illustrate the main forms of violence experienced by women in the workplace, i.e. bullying and sexual harrassment, and show the impact of a negative workplace environment on women's lives and society in general. A short case study of one factory in Kaunas, which was the temporary capital of Lithuania at that time, will help to gain a deeper knowledge of sexual harassment and other violent acts at work, and will also show how these issues were dealt with in interwar Lithuania.
Downloads
Download data is not yet available.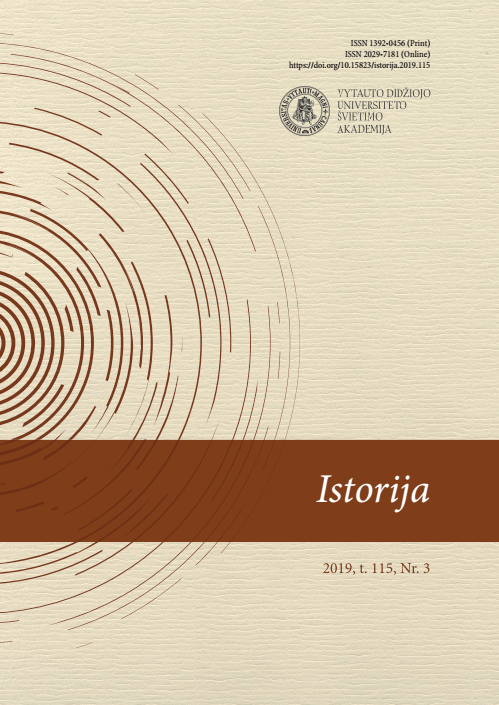 How to Cite
[1]
Andrijauskaitė, U.M. 2020. Sexual Harassment and Violence Against Women in the Workplace in 1920s–1930s Lithuania. History. 115, 3 (Apr. 2020), 52-65. DOI:https://doi.org/10.15823/istorija.2019.115.3.
Copyright (c) 2020 History
This work is licensed under a Creative Commons Attribution-ShareAlike 4.0 International License.