2029-5820.25.1.3 The perspectives of sustainable social services provision through local NGOs in Lithuania
Keywords:
NGOs, local community, community development, social policy, social services, NGO capacities, human and financial resources
Abstract
The supply, accessibility and efficiency of social services are important factors in the quality of life of society, as they are the basis for maintaining social well-being and the quality of life of people with social needs. Local communities, as the smallest part of the social system of society, are becoming a significant stakeholder in the formation and provision of social services. The aim of this article, as well as the conducted qualitative research, is to reveal and discuss the topic relevant today - the involvement of local community organizations (NGOs) in community service development processes, focusing on NGO capacity building and sustainability. The article reveals the possibilities of community-level NGOs in Lithuania to actively participate in the provision of social services. The research was carried out by interviewing the leaders and representatives of NGOs belonging to the Kaunas Community Association. The results of the research reveal the current conditions and perspective opportunities of local NGOs to develop and provide social services at the local level and allow a clearer understanding of the sector's readiness for the development of social services in Lithuania. The study showed that although non-governmental organizations can be actively involved in the provision of social services, there are some limitations due to non-constructive communication with public institutions and the lack of financial resources. Although local NGOs provide some social services at the community level, the need for social services is significantly greater than the capacity of the organization.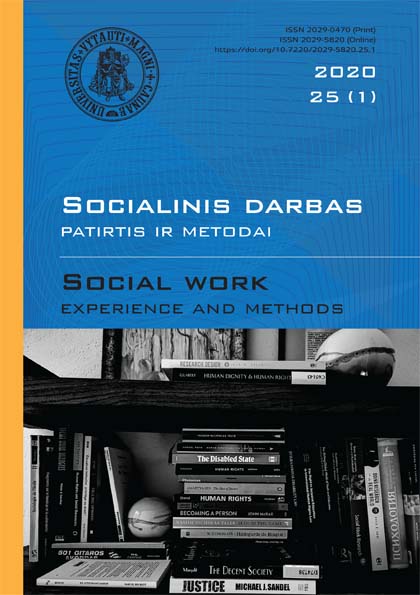 Downloads
How to Cite
Tatevik, A., & Dvarionas, D. (2022). 2029-5820.25.1.3 The perspectives of sustainable social services provision through local NGOs in Lithuania. Social Work: Experience And Methods, 1(25). https://doi.org/10.7220/2029-5820.25.1.3