Water front advance under variable border width and initial soil moisture contents under wheat (Triticum aestuivium L.) crop – I: hydraulics and irrigation efficiencies
Keywords:
Border irrigation;Cutoff length;Hydraulics;Irrigation efficiency;Wheat crop
Abstract
Border irrigation experiments were conducted on wheat (Triticum aestivum L.) crop at Water Technology Centre, Indian Agricultural Research Institute (IARI) New Delhi in winter season (October-April) of 2013-2014 to study the border hydraulics (cutoff ratio, border width and stream discharge), irrigation efficiencies, grain and biomass yields for 4 border sizes (2, 3, 4 and 5 m widths) to economize the water use. Optimizing the border width under varying soil moisture contents prior to irrigation was attempted. The border of length 25 m required 30.2 minutes (min) to 78.1 min for irrigation for a fixed cutoff length of 15 m. The water front advance time up to cutoff length was 10 min and 27.3 min for border widths varying from 2 to 5 m; respectively corresponding to the selected stream discharge of 1.5 l/s. The water front advance time was inversely proportional to the initial soil moisture contents. The travel time to cutoff point of 15 m for three soil moisture contents namely q1:14.2, q2:16.5 and q3:17.2%; varied from 10.0-11.7 min for the border size (width) of 2.0 m, 14.0-15.6 min for the border size of 3 m; 20.0-23.4 min for the border size of 4 m whereas, it took 24.5- 27.3 min for 5 m border size. The best border size was identified as 4 m without any yield penalty. The effect of the stream discharge was not pronounced based on yields. Due to uniform cutoff ratio there was no significant difference in the amount of water use. Hence, the border size of 4 m was rated the best.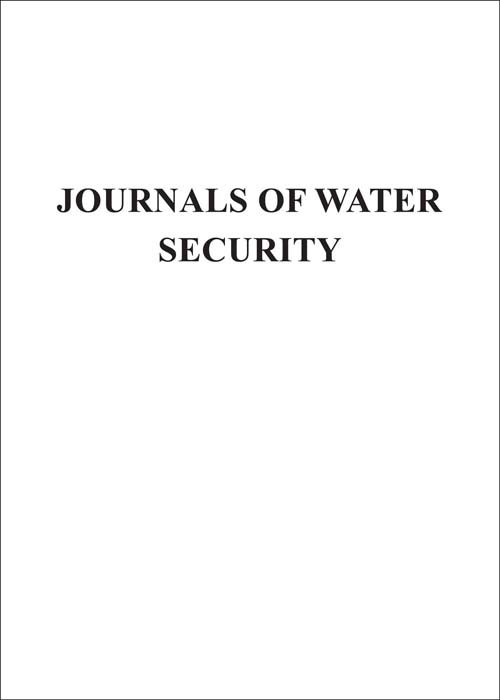 Downloads
Section
Original Articles
License
The Journal of Water Security (JWS) is published under the Open Access model and is therefore free for anybody to read and download, and to copy and disseminate for educational purposes. Articles will be published immediately after the final corrections of the master proof have been made. When posted online, articles will be assigned a DOI number (Digital Object Identifier) whereby it becomes possible to search and cite them without delay.
Authors retain ownership of the copyright for their article, but authors allow anyone to download, reuse, reprint, modify, distribute, and/or copy articles in the JWS, so long as the original authors and source are cited. No permission is required from the authors or the publishers.