Analysis of Socio and Economic Factors that Shape Attitude towards Immigrants: EU Case
Keywords:
tolerance, immigration, economic factors, macro factors, personal factors, attitudes towards immigrants, European Union, ordered logit model.
Abstract
The main aim of this paper is to analysis and measure social and economic factors which have the greatest impact on tolerance of population to immigrants in European Union (EU) countries and to figure out how attitudes towards immigrants changed in the period between 2002 and 2016 for 25 European countries. Through the analysis of scientific works are identified macro and personal factors which could affect tolerance. For calculations are used ordinary least and ordered logit econometrical models and calculations are made using Eviews software. The results demonstrated that in general tolerance towards immigrants increased during the period and personal situation is more influencing tolerance than macro factors in hosting country but the significance of factors and direction of relations differ across the countries.
Downloads
Download data is not yet available.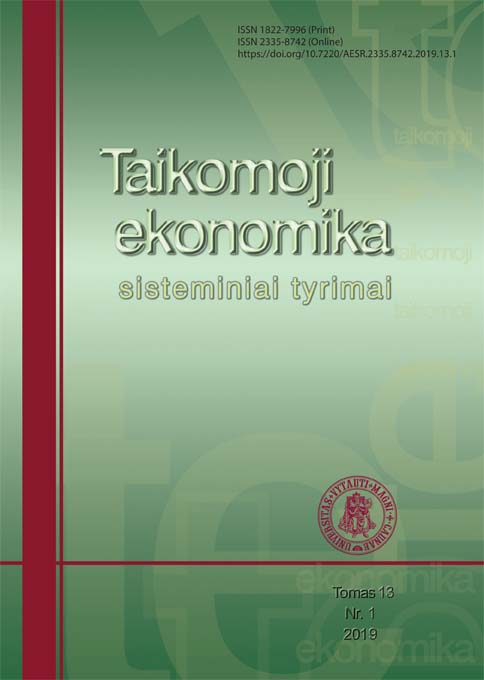 Downloads
Section
International Economics and Trade, Transition Economies