The Importance of Dignity and Faith in God in Women in the Process of Coping with Intimate Partner Violence
Keywords:
Family Violence, Partner Violence, Religiosity, Spirituality, Religious/Spiritual Coping
Abstract
Intimate partner violence against women is a global public health and criminal justice problem that has enormous consequences for the health and wellbeing of millions of women all over the world. It is a form of domestic violence where, in an intimate relationship, physical or psychological acts of violence are perpetrated by a partner or spouse against the other partner or spouse. The purpose of the article is to present the dynamic of violence in an intimate couple relationship with the focus on the victim's (woman's) lost dignity. Getting the lost dignity back is the key factor in establishing healthy boundaries, building safety and protection from the violence, and the role of the faith in this context can be crucial. We will present aspects of women's faith in the Christian tradition that could serve as potential for growth, protection, and support in finishing and recovering from abusive relationships.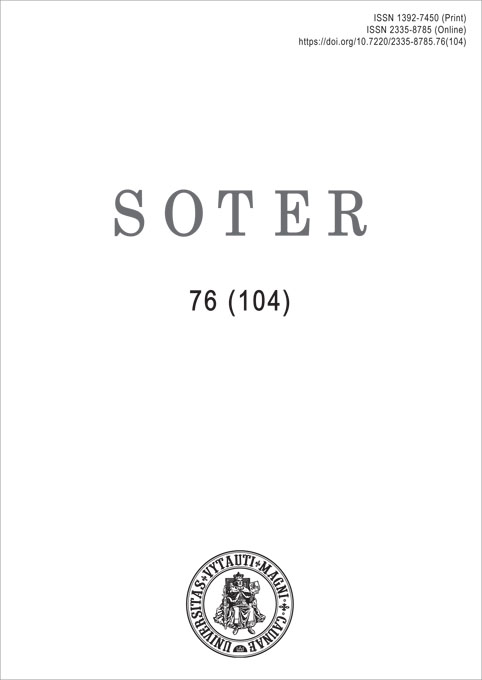 Downloads
Section
Canon Law and Social Teaching of Church